Now: this session I was doing on the Chartered Institute was in the diary long before President Waddington was added to the diary, so I was a little bit apprehensive following his session of last Thursday.
Which is why I took a different tack and took a look at what the CIPR is there for. And, it turns out I can express that as a series of words beginning with the letter 'c'.
We're Chartered. That means we have a Code of Conduct, among other things, helping to raise standards in the profession.
We campaign for pay equality, better maternity & paternity leave, and a comprehensive register of lobbyists.
We're here for your career – from when you start out as a student to long after you retire (and yes, I did show them some photos).
And as the 'PR person' you need to show a level of confidence that isn't obvious. It's your show and you have the knowledge – run it as you see best (within the constraints of the pitch / event, of course).
But I also showed them two images that showed the scale of the problem the Chartered Institute faces in getting more practitioners to move up the scale and invest in their futures. Firstly, a breakdown of members for CIPR Yorkshire & Lincolnshire: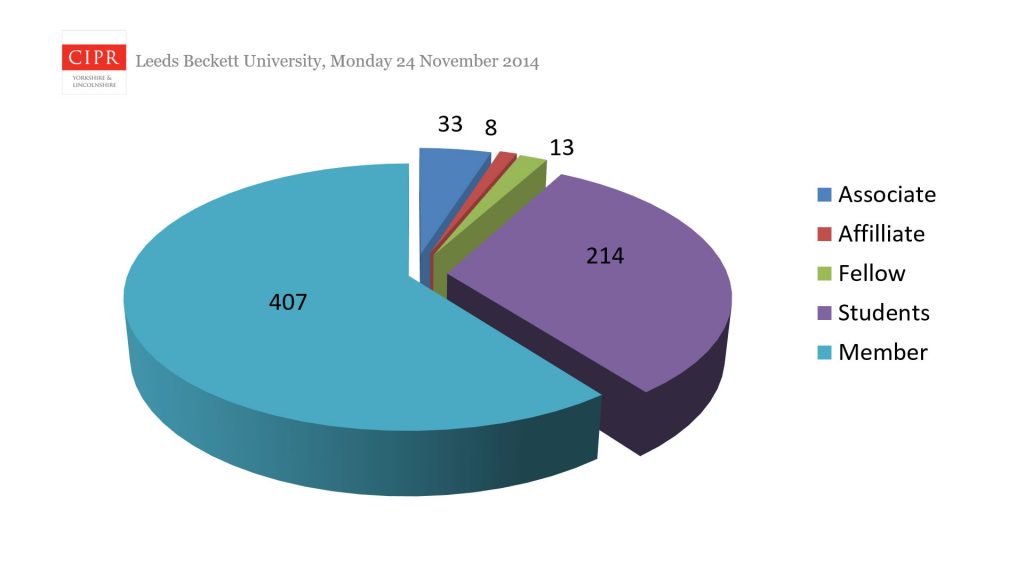 And then the breakdown of members by professional development: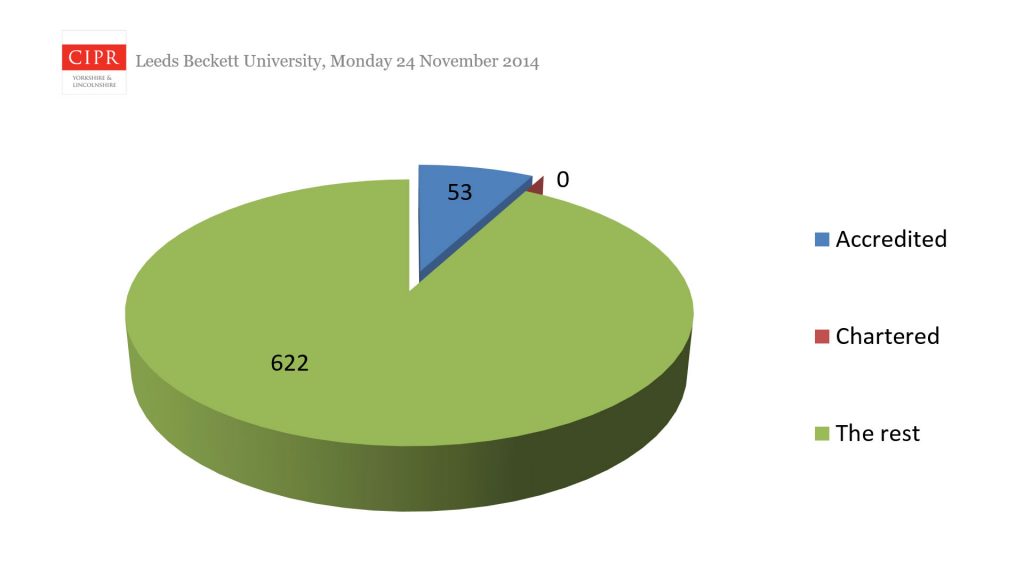 The two things the CIPR needs to do – and what we Groups need to do – is to convert more students into full members, and convince more members of the value of Continuing Professional Development so that they 'trade up' to Accredited Practitioners, at least. Otherwise, what are we here for?